We asked some of our favorite authors to share their New Year's Writing Resolutions with us!
This is Part One!
Lisa Barr, Award-winning author of THE UNBREAKABLES (HarperCollins, June 4, 2019).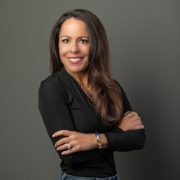 Write, Edit, Revise, SELF-CARE, repeat. Note: This year, 2019, I added SELF-CARE into the plot twist. As a Mom of three daughters, with a very demanding writing schedule – a new novel coming out in June, a new manuscript needing revision (deadlines, deadlines), blogs to be written, promotion to be implemented — I often run myself ragged.
I love what I do, but sometimes I forget to close the laptop, shut down the social networking 24/7 time suck, and just gift myself real downtime. And when I do remember to pause, breathe, take a long walk, bike, yoga, and spend time with close girlfriends — I WRITE better, I MOM better, I WIFE better, I SLEEP better, I LIKE WHO I AM so much better. My lone Writing Resolution 2019: Delete "deplete" and add "revitalize" to my word count.
Twitter @lisabarr18